NEW DIMENSIONS OF PLASTIC PRODUCTION
EUROPLAST stands for technically highly developed solutions and innovation. The company, with its headquarters in the Upper Drautal in Carinthia, currently employs more than 120 staff and delivers to around 28 countries across Europe. EUROPLAST has more than 14 injection moulding machines, including two of the most powerful in Austria, with a clamping force of 4,500 tonnes.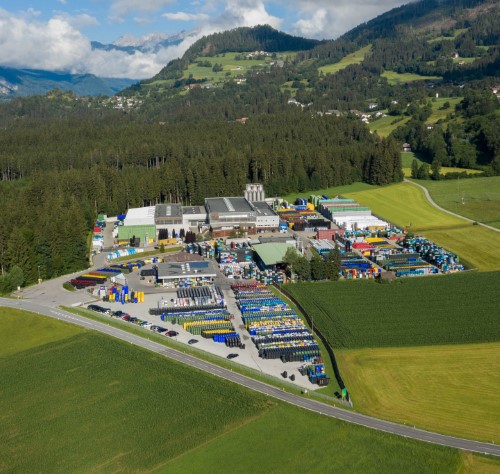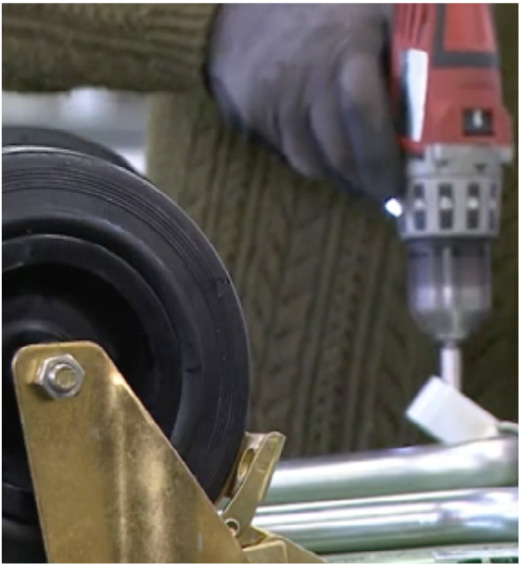 ADVANTAGE THROUGHKNOW-HOW
At EUROPLAST, you will find the highest concentration of specialist knowledge, solution orientation and innovation in the plastics processing industry. The expertise of our employees allows for the production of outstanding environmentally friendly products for the waste management industry, the industrial sector, the meat industry, the agricultural industry, and logistics and is the basis for the development of innovative leading products in these industries. EUROPLAST has researched the perfect balance of old and new, and uses recycled goods with maximum efficiency and ecological sense. The solution-oriented use of materials and optimisation of the empty weight of the bins with full functionality across the full lifespan is typical of the industry-specific innovation from EUROPLAST.
LEAN PRODUCTION MANAGEMENT
EUROPLAST manufactures according to "lean production principles": resource-saving and efficiently. This requires perfect organisation of all workflows and balancing of capacities. EUROPLAST thus pursues the goal of optimising the entire value creation chain in the long term, continuously improving the processes, and avoiding waste. EUROPLAST strives to work according to "world class manufacturing" principles. This includes customer focus, increasing value creation, and a continuous improvement process involving all employees.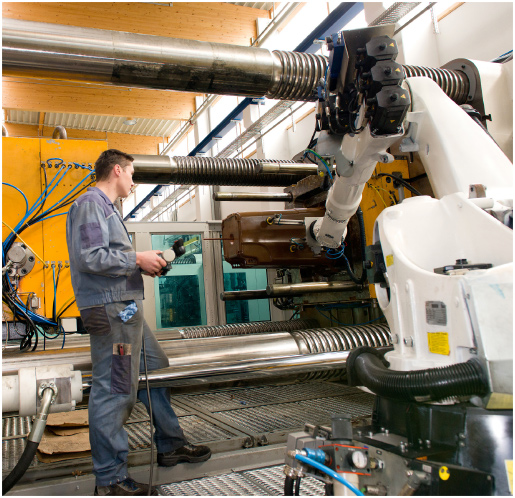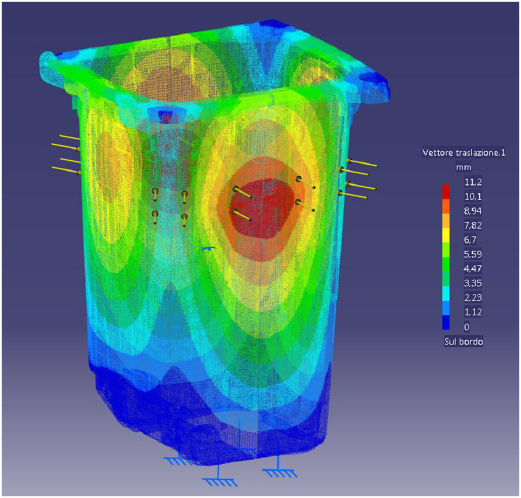 FINITE ELEMENTS METHOD (FEM)
Thanks to the "finite elements method", EUROPLAST is able to identify and optimise force effects. By breaking a solid object down into "finite elements" (granulate), processes for which the progression normally cannot be determined or can only be determined with great difficulty can be simulated. The purpose of FEM is to save on materials and, at the same time, achieve a material stability and function which far exceeds the norm. EUROPLAST has developed innovations such as the thin-walled bin using this environmentally friendly method.
A SUSTAINABLE CYCLE
Sustainability is given high priority in all production steps. With EUROPLAST, customers can trust that they will always receive the best and most sustainable products. High-density polyethylene (HDPE) is used as the raw material for all products. No substances which are damaging to the environment or to health are therefore produced during processing. Used and returned plastic bins are granulated and entirely recycled in the in-house recycling plant. There is thus de facto no waste from the entire production process. Through continuous improvement processes in line with the "lean production principles", a level of sustainability which is unique in the plastics processing industry is achieved.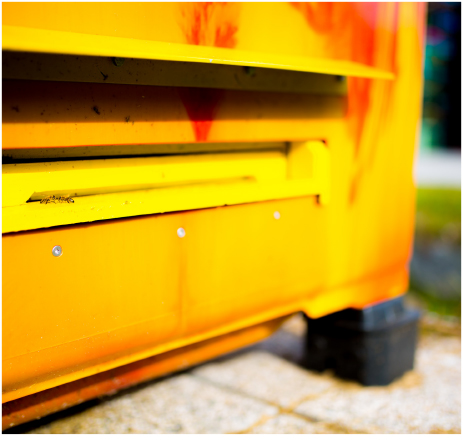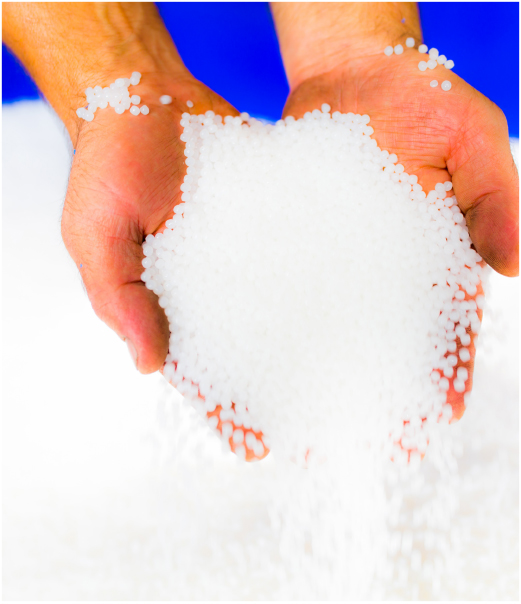 RAW MATERIAL WITH HISTORY
Polyethylene was discovered in the year 1898 by the chemist Hans von Pechmann and was produced industrially for the first time, at a pressure of approx. 1400 bar and a temperature of 170 °C, on 27 March 1933 by Reginald Gibson and Eric Fawcett at the ICI Laboratories in England.
Depending on the molecular chain produced by the manufacturing methods, various types of PE with very different properties can be produced. We differentiate between PE-HD (HDPE), PE-LD (LDPE), PE-LLD (LLDPE), PE-HMW, PE-UHMW. PE is resistant to almost all polar solvents (T <60 °C), acids, bases, water, alcohols, oils, etc. HDPE is also resistant to petrol. It is approved for use in food and pharmaceutical packaging. PE is particularly environmentally friendly, since it is recyclable or can be burned without producing any residue or toxins. There are no known health risks from PE.