17.8 times torsional rigidity. The patented X-construction is much more robust than the straight rib construction with the same material consumption.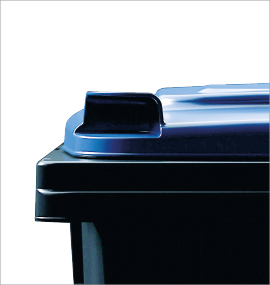 The lid is shaped to suit the wind offers little attack surface.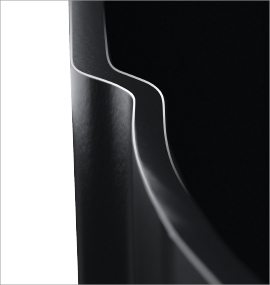 The Öko Bin 240 L has been designed for high filling weights.
Enlarged corner radii at the side edges facilitate positioning and picking up of the bin by the grabber arm.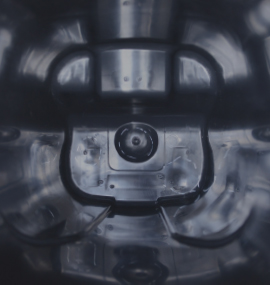 Extended radii at the bottom of the bin prevent bulk material clinging to it.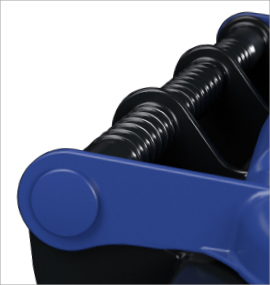 The ribbed design of the handle bar improves the handling of the bin.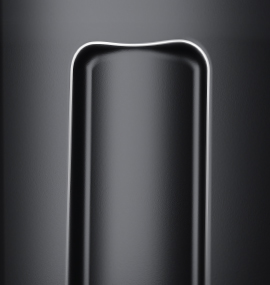 Horizontal beading reinforces the bin against the hourglass effect.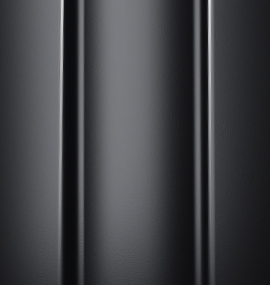 The side bead design reinforces the bin when under the increased pressure influence generated by the grabber arm.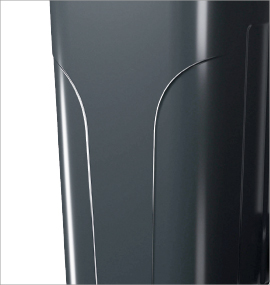 Increases trunk stiffness and absorbs the force during frontal containment of the container.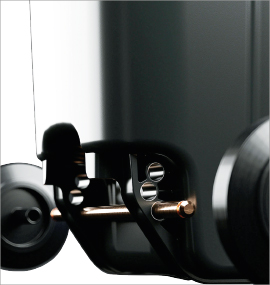 The axle suspension is designed as double ribs.
COLOR COMBINATIONS
produkte/wertstoffsammelbehaelter/2-rad-container/240_L_Grabber/kombinationen
For a color combination please select color.
produkte/wertstoffsammelbehaelter/2-rad-container/240_L_Grabber/kombinationen
Would you like an offer or more information?
Use our request form.
Intensive development work based on practical tests and finite element calculations for the side loader filling are the foundations of this novel bin system. The innovative X-comb bar and the increased wall thickness and beading in critical areas increase stability and prevent deformation of the bin. Sprung elements and larger radii at high-stress points improve the elasticity of the Grabber 240 l recycling bin made of HDPE (s. image).